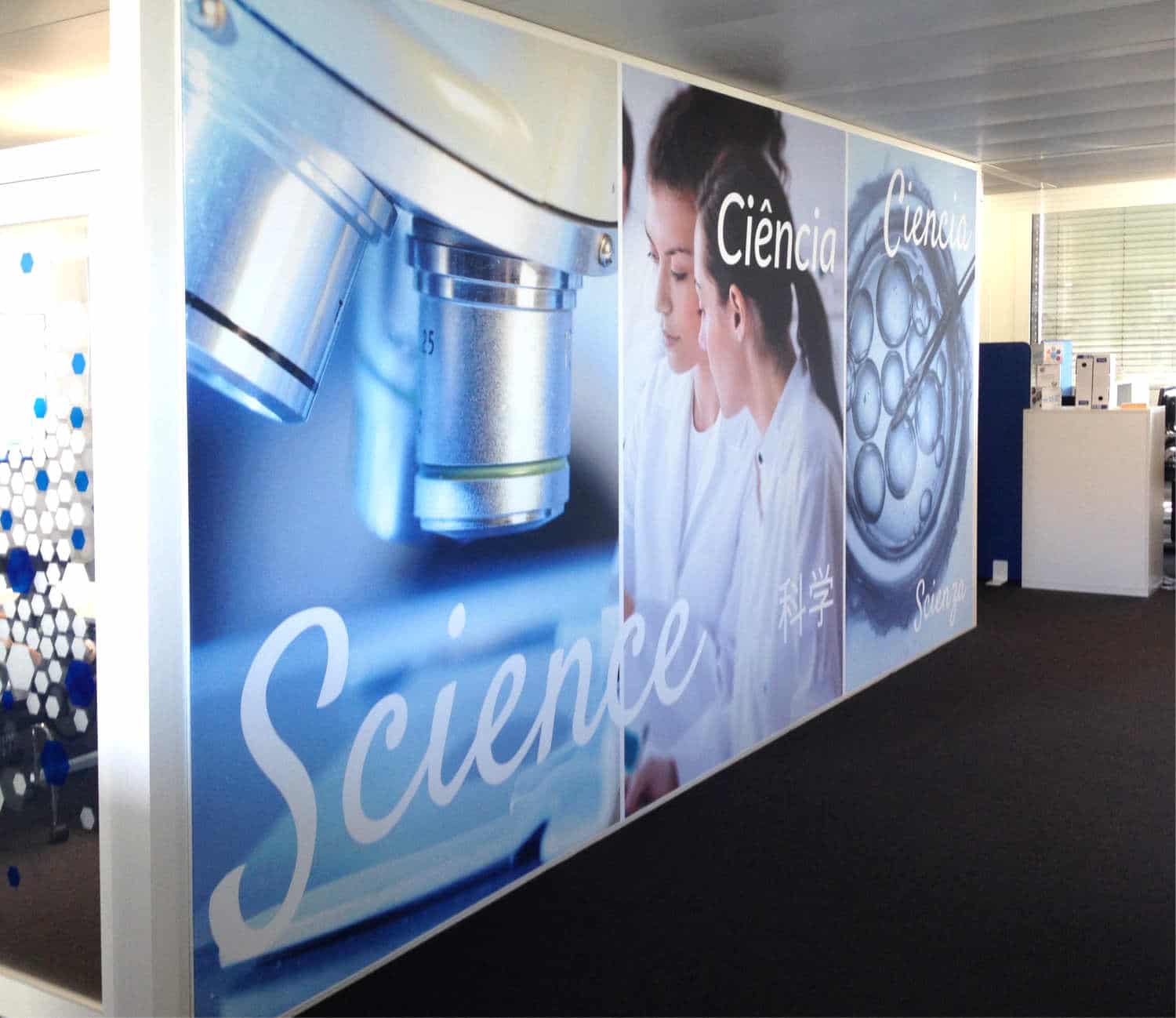 07 Aug

Nestlé occupied site layout
Nestlé Health Science in Lausanne- Switzerland
At Nestlé Health Science, whose activity is centered on New Therapeutic Nutrition, the quality of the working environment for its employees counts. Nestlé used the architecture firm Broenimann and Gottreux to design its work areas. The latter retained the solution of the walls of printed technical fabric stretched to give an identity specific to the office spaces.
The complexity was to carry out the work without interrupting the activity on the site. The wall and stretch ceiling allow it! Their installation does not generate odor, rubble and dust. Technical fabrics are an excellent printing medium for photos and messages.
Our team has organized to intervene in the workspace without disturbing the people concentrated on their computers. Thanks to a good understanding and coordination with her entourage, she took advantage of the moments of pause to realize the noisiest stages. The speed of installation allowed to limit to a few days the time of intervention on the spot.
Besides the quality of printing patterns on canvas, and finishes, Nestlé and the architect enjoyed the realization on time.