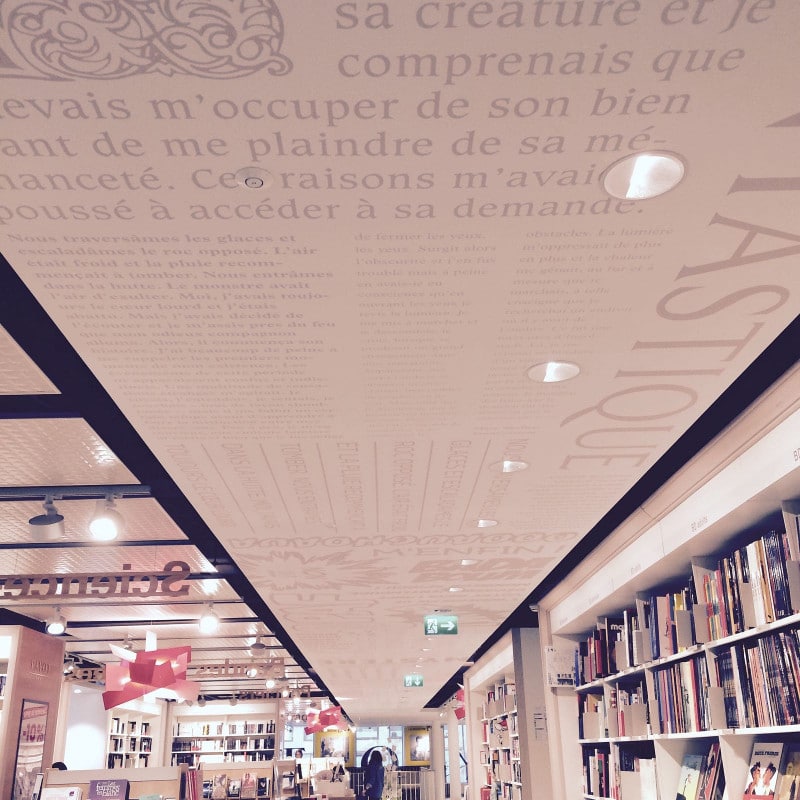 03 Jul

Precision stretch ceilings

With the creation of a new store concept at Payot Geneva centered on shopping comfort, Architecture & Retail Rites Architects focused on visual communication and acoustics. They advocated acoustic and printed tension ceilings (400m2) which feature extracts from works directly related to the sales area concerned.

The Abrium team faced two challenges:

The realization of ceilings of large surface (panels of 27m on 3m) with perfect flatness;

The precise positioning of printed texts.

These were overcome through a careful and methodical approach. All the more so because it was necessary to integrate many luminaries and elements of signage.

A technique of installation by module allowed to obtain an impeccable centering of the texts on the large surfaces of the stretch ceilings. The quality of finish, from the printing to the surroundings of luminaries and signage supports, was appreciated by the architect and the client. Visitors are delighted by the comfort and calm surrounding by the acoustic stretch ceiling.